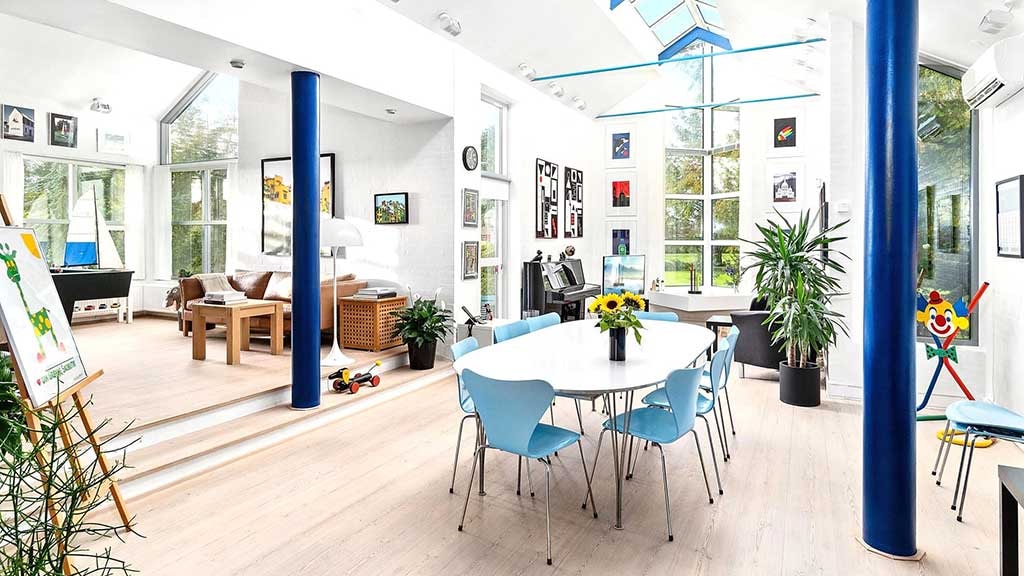 Multi-artist Asbjørn Lønvig
The internationally renowned artist Asbjørn Lønvig lives in Hedensted. His exciting and colourful art has been exhibited at some of the major addresses of the world and has resulted in great international applaud.
Local artist with international style
Asbjørn Lønvig is a versatile artist who has worked with many different artistic media, including canvas, posters, collages, gable painting and sculpture.
He was one of the first in the world to combine art with IT in the form of the art form Digital Art. This led to some criticism as it was a significant breakthrough in the art genre but he helped set new standards and received the award The World Of Art Award for his innovative art.
Asbjørn Lønvig who is internationally known as 'Lonvig' has exhibited at countless museums and galleries worldwide. Amongst others, he is represented in more than 25 online galleries and has exhibited at the Museum of Modern Art in New York (MOMA) and Musée Fournaise in Paris.
Colourful Simplicity
Lønvig's works are characterised by sharp, beautiful colours combined with simple forms and motifs. The bright colours create contrasts and make the motifs stand out clearly in the breath-taking and cheerful works.
You can view a large selection of Asbjørn Lønvig's thousands of works on his website. Here, you can also gain an insight into the characteristic style of colourful simplicity that characterises his works. Lønvig's motto is: "Colourful Simplicity in Art as in Life".
Lille Fejringhus
Asbjørn Lønvig is based in Hedensted in the impressive building known as Lille Fejringhus where he lives and also has his studio. The large and spectacular building is creatively decorated with lots of his art and also serves as a gallery. According to Asbjørn Lønvig, it is the most spectacular artist's home in the world!
Asbjørn Lønvig is happy to open his doors to those interested. Please contact him in advance and ask him.
Bonus info: Asbjørn Lønvig is the man behind the characteristic two Hs by the motorway taking you past Hedensted. The sculptures which were removed in 2020 were seen by 15 million people every year which may well have made them the most viewed art in the world.