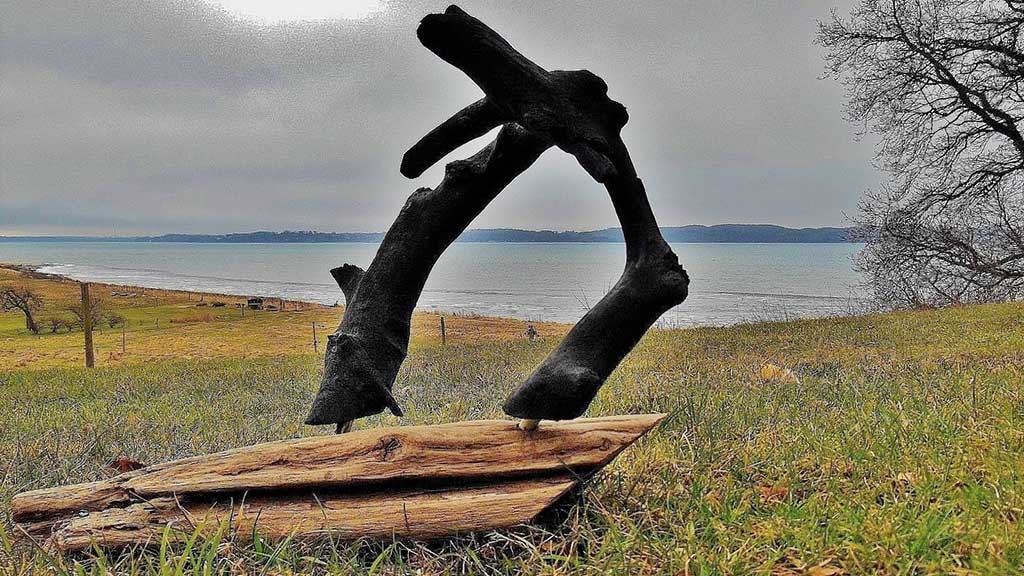 Art-Nature-Sculptures - Jacob Iskov
Beautiful sculptures from natural materials characterise the landscape at Træskohage by Vejle Fjord. Here, the artist Jacob Iskov has a sculpture park where you can admire his works of art made from wood and stone.
The artist Jacob Iskov
Jacob Iskov lives in beautiful nature on the shores of Vejle Fjord. He often takes walks along the dramatic coastline where you can find many exciting natural materials along the coast. Many of these have been washed up by the sea. The materials, which are often wood, are shaped and transformed by wind, weather and sea and serve as the core of his works. Together with smooth sandstone and iron, the wood forms exciting sculptures that blend into nature.
Visit the sculpture park
Jacob Iskov lives on a large plot of land near Hotel Vejlefjord and the iconic Træskohage Lighthouse. You are welcome to take a walk in the garden and admire the works. When taking a walk by the health resort roads near the fjord, paying a visit and viewing the works, which are shaped by the forces of nature, is the obvious choice.
Are you interested in experiencing more local art?
On this website, you can find inspiration for visits to other local artists and galleries on the Juelsminde peninsula.